9 October 2020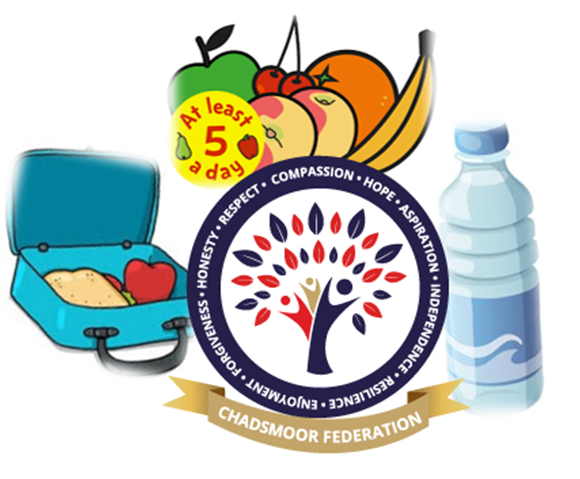 Healthy Meal Prep Ideas
https://www.nhs.uk/change4life/recipes/healthier-lunchboxes#lunchbox-recipes
Healthy bake Ideas
https://www.bbcgoodfood.com/
Option 1: Cheese Scones
Ingredients:
225g self-raising flour, plus extra for dusting
pinch of salt
1 tsp baking powder
55g chilled butter, cut into cubes
120g mature cheddar, grated
90-100ml milk, plus 1 tbsp for glazing
Method:
STEP 1
Heat the oven to 200C/180C fan/gas 6 with a large baking tray inside. Sift the flour, salt baking powder into a bowl, then sift again to make sure the ingredients are thoroughly combined.
STEP 2
Add the butter to the bowl and combine with your fingertips to make breadcrumbs. Sprinkle 100g of the cheese into the breadcrumb mixture and rub together until evenly distributed. Try not to mix too much as the heat from your hands may start to melt the butter.
STEP 3
Make a well in the centre of the mixture and pour in enough milk to give a fairly soft but firm dough. Do not pour in all the milk at once as you may not need it all to get the right consistency.
STEP 4
Lightly flour a surface and roll out the dough to approximately 2cm thick. Cut out the scones with a medium (about 8cm) cutter, then put on a sheet of baking parchment, glaze with a little milk and sprinkle with the remaining cheese. Slide onto the hot oven tray.
STEP 5
Bake in the oven for 15-20 minutes or until golden brown and cooked through.
Scones can be added with all types of different healthy ingredients depending on your child's tastes.
Option 2: Flapjacks
Ingredients:
90g salted butter
90g golden syrup
90g light muscovado sugar
150g oats
50g sunflower seeds
25g sesame seeds
75g dried apricot pieces, finely chopped
75g sultanas
Method:
STEP 1
Preheat the oven to gas 4, 180°C, fan 160°C.
STEP 2
Line a square baking tin with non-stick baking paper.
STEP 3
Put the butter, golden syrup and sugar into a medium pan over a medium-low heat. Heat gently, stirring occasionally, until the sugar has dissolved. Remove from the heat and stir in all the remaining ingredients.
STEP 4
Press the mixture into the tin. Cook for 20 minutes until golden brown. Mark the flapjack into squares while still hot. Cool slightly, then turn the flapjack out onto a chopping board. Cut into squares and leave to cool.
This recipe is quick and easy and can be made together with your child.
Ingredients can be added and removed depending on your child's tastes.
Posted by Miss Edmunds