29 June 2020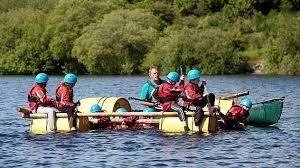 Our Year 6 children will be having a Residential Visit to Chasewater on Monday 29th June 2020.
The 5 day visit has been designed to cover many aspects of the curriculum including outdoor pursuits related to physical education, geography and citizenship all based around a strong team building ethos. The pupils will sleep in dormitories there and there will be at least 3 members of members of staff from Chadsmoor Junior School on site. Also experienced centre instructors, who, along with Chadsmoor staff, plan the activities for our pupils.
I cannot emphasise enough the benefits that your child will derive from taking part in a week of independence and varied activities that we cannot offer in schol.